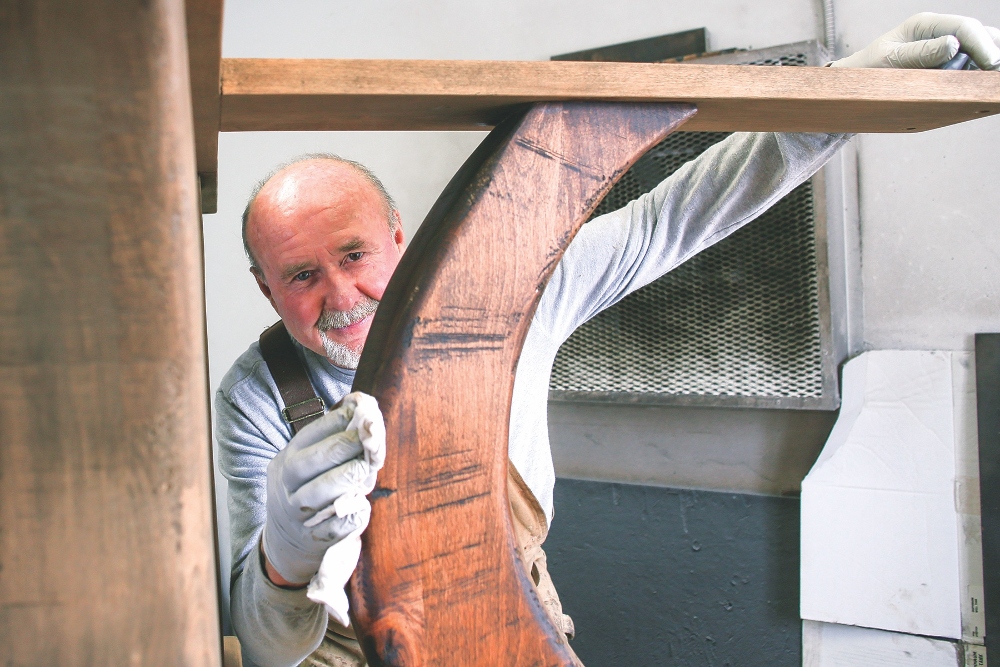 Mountain Living Magazine, July 2020
Developing Bespoke Furniture With a Master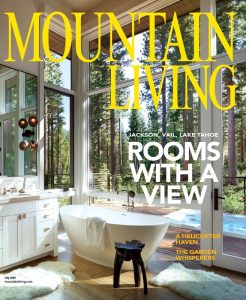 Robert Seliger finds inspiration in the natural world and in his own dreams
June 24, 2020 by Kasey Harvey, for Mountain Living Magazine
For artist Robert Seliger, a piece of furniture doesn't start in his studio. Before even beginning the process of sculpting the wood into his trademark sweeps and curves, a design has been alive in his mind for weeks. Some ideas, like his award-winning War Vest Sofa Table, come from vivid dreams. Others stem from nature, like his Sidewinder Table, inspired by the trail of a snake weaving over sand dunes. Every piece, however, is tailored to his buyers' needs.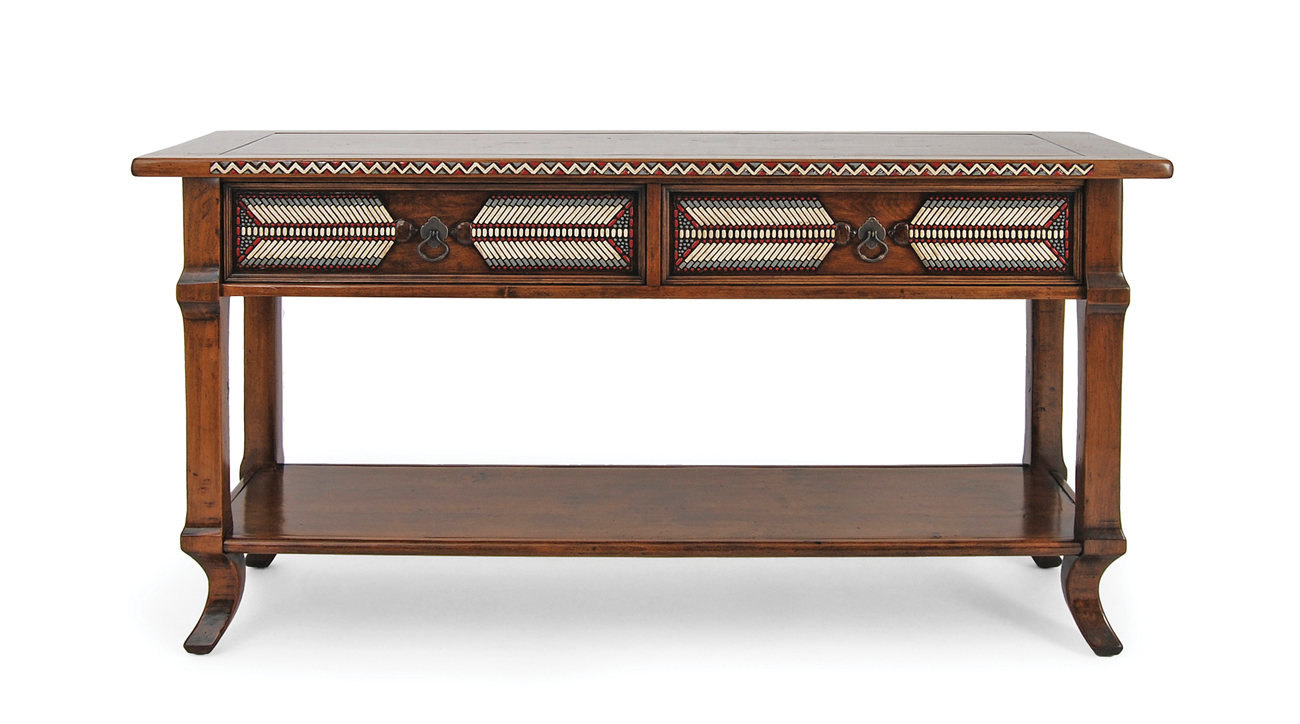 Robert Seliger's War Vest Sofa Table
When clients Gregg and Madelyn Foster first visited Seliger's studio on the eastern slope of the Cascade Mountains three years ago, they were seeking furniture for their new home in Jackson, Wyoming. He learned their tastes, noted the dimensions and color palette of their house, and asked about their vision of how to fill it. He had them try out chairs and knew if the couple was uncomfortable before they did.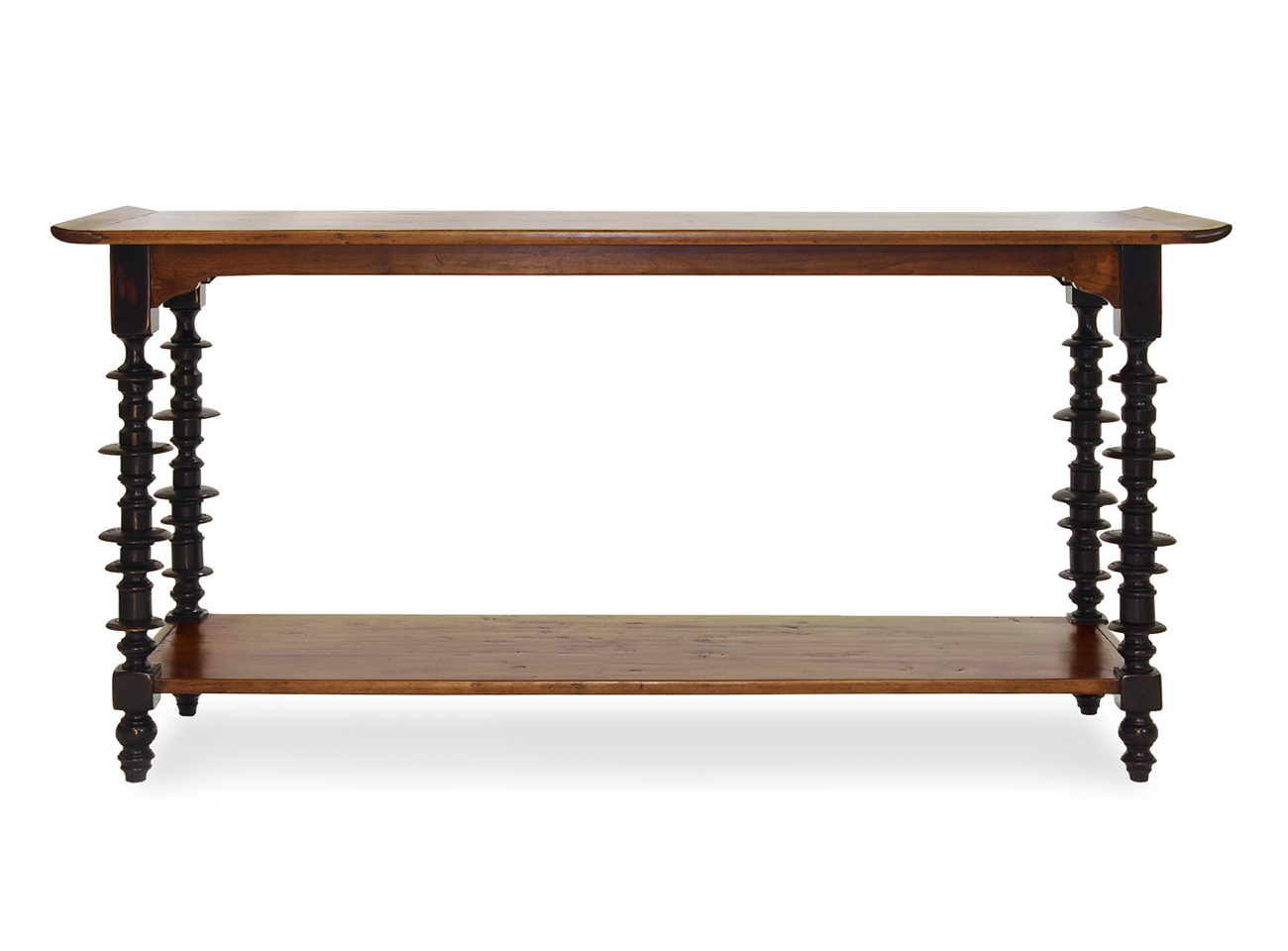 Seliger's style is immediately recognizable: traditional woodworking, taken to new heights of craftsmanship.
This is all typical of Seliger's process. "People will say 'I like this or that,'" he says. "I let their ideas go through the blender in my brain. When it feels ready, I'll do a sketch, maybe in the middle of the night. I'll revisit it a few times, then develop a prototype." The Fosters were so happy with the result, their home is now filled with Seliger's work. "He helped us define what we like," says Gregg. Then, he made it for them.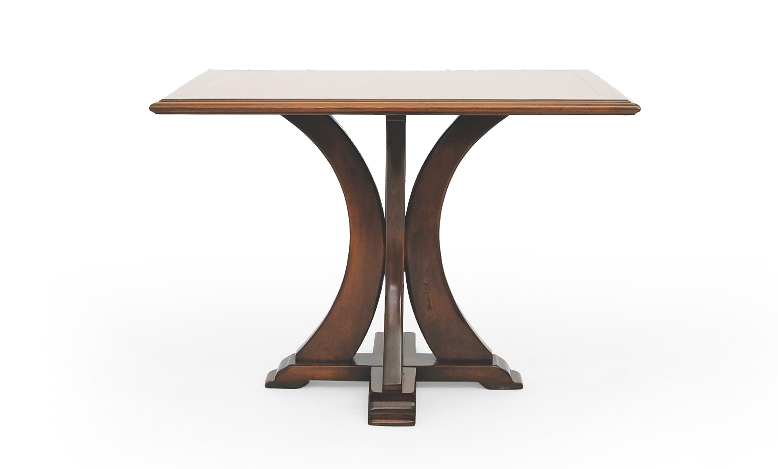 Robert Seliger's Big Horn Square Table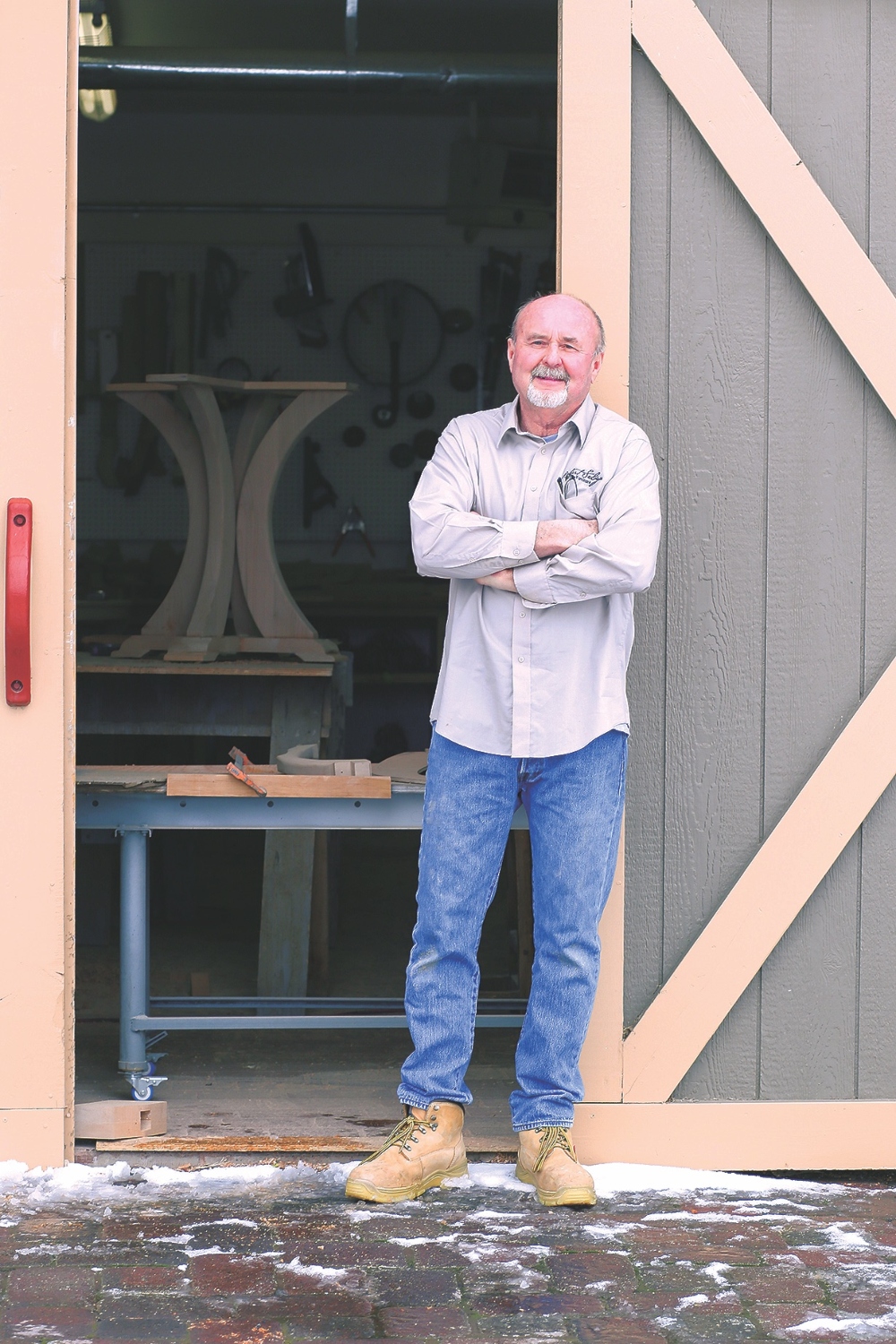 Seliger outside his studio. A converted horse barn near Bend, Oregon, it's nestled among juniper trees and has panoramic views of the Cascade Mountains.
Originally from Aspen, Colorado, Seliger studied architecture in college before founding a business designing and building houses, but he had other aspirations. "I'd see an impressive chair and dream about making furniture," he says. "It took about 10 years to make that shift." But in 1990 he went from architect to full-time artist.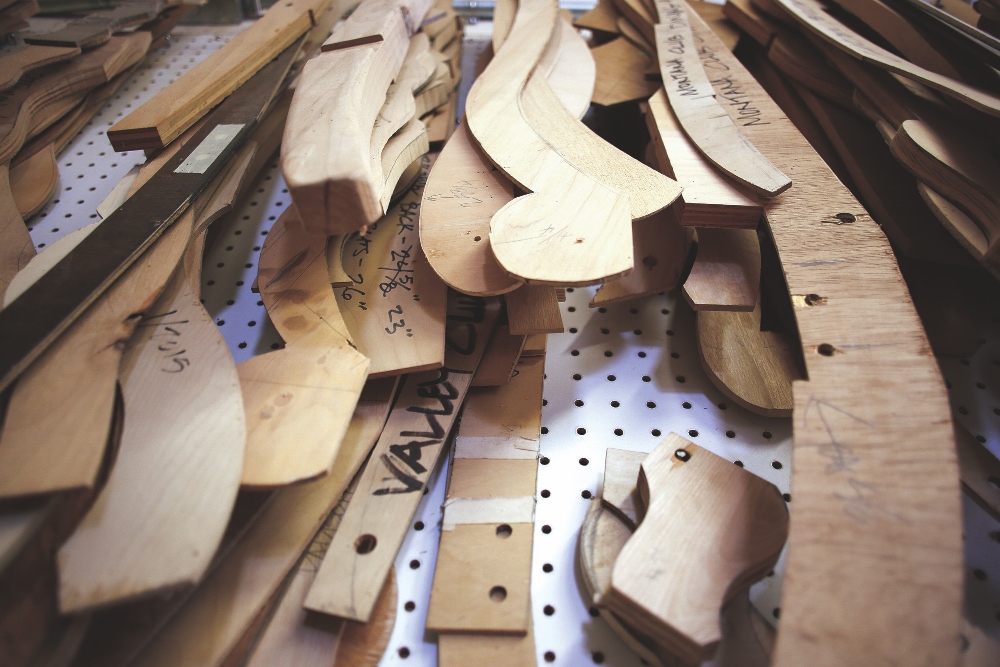 He attributes his early success to an ability to design pieces that people need, then tweaking them with signature accents to make them his own. For Seliger, this means no nails or screws. Instead, he uses artfully exposed skeletal joinery and perfect dovetails that are not only beautiful but also integral to the structure. Everything is done by hand. He develops his own finishes, each of which takes eight to 12 steps.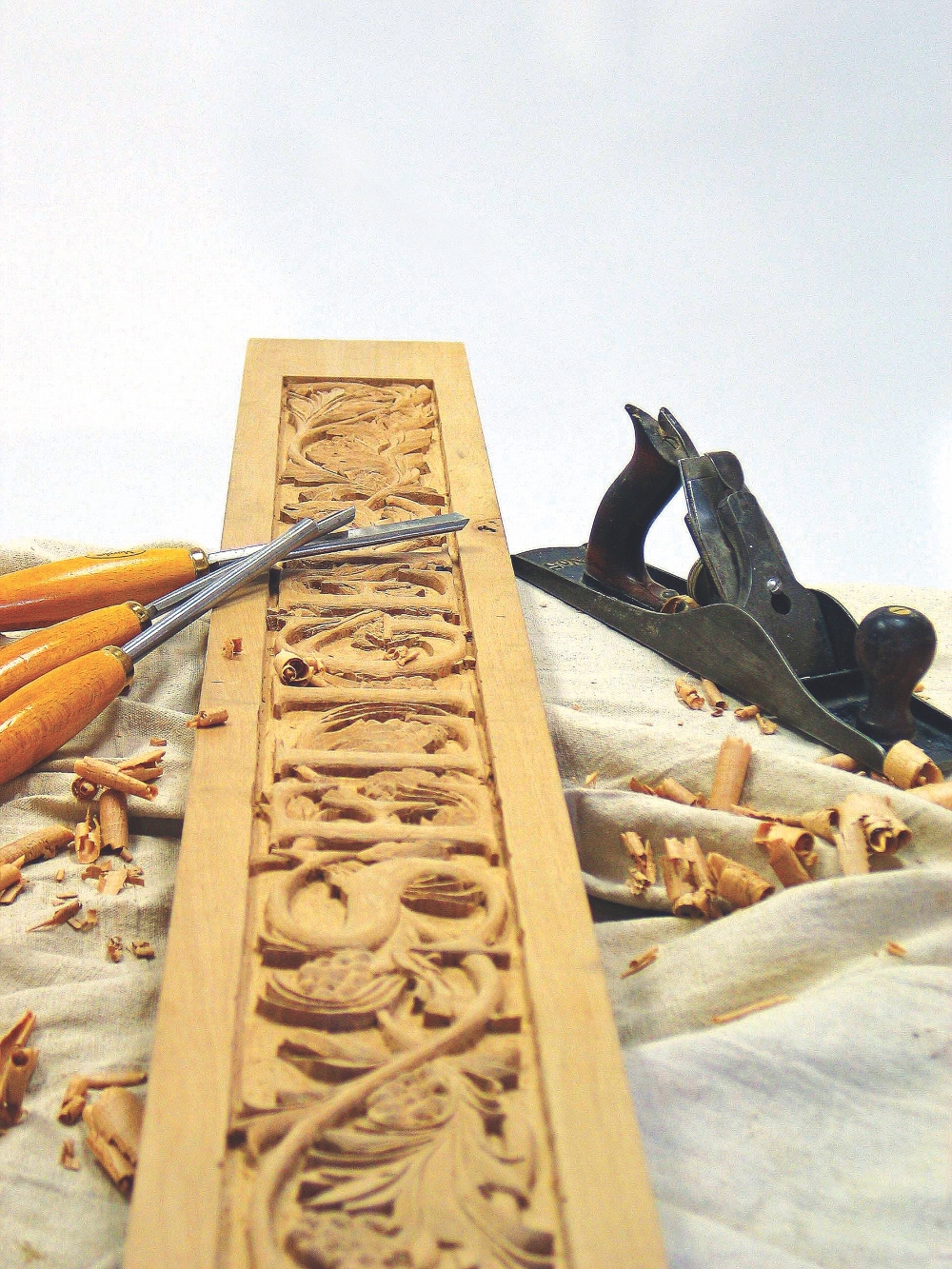 Ralph Lauren considers Seliger's crackle finish to be the finest in the world. His pieces are currently on display at the Mockingbird Gallery in Bend, Oregon. Each one comes with a drawing—the first blueprint, signed by the artist.
Always looking for new directions, Seliger has expanded his aesthetic to include inspiration from other cultures, from Greek themes to Asian woodworking traditions. "I got my best advice from master woodworker Sam Maloof," says Seliger. "He told me, 'Build the pieces you want to build for yourself. If they're good, they'll sell.' So I make every piece a fresh challenge."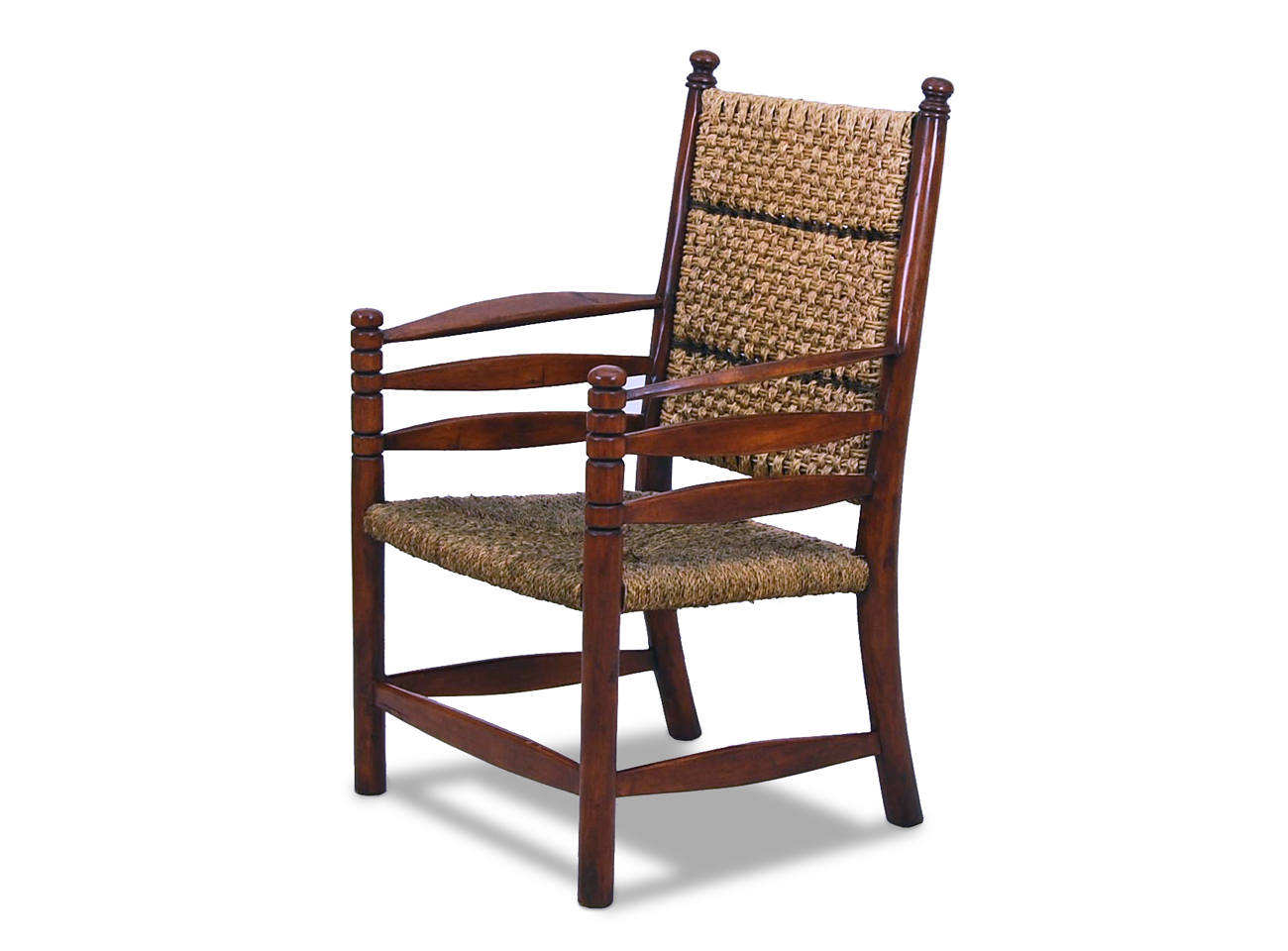 Nothing comes from a computer program. All of Seliger's pieces are meticulously hand-hewn, from the unique design of this Manzanita Seagrass chair, with a seat and back woven from natural seagrass, to the fine details of carvings (above).
Seliger has a hard time parting with his work. "Every one has my heart and soul in it," he muses. "It's what I love doing." You can bet he's working on his latest piece now, and that there are dreams of new, unique designs swirling under his cowboy hat.
See the Article