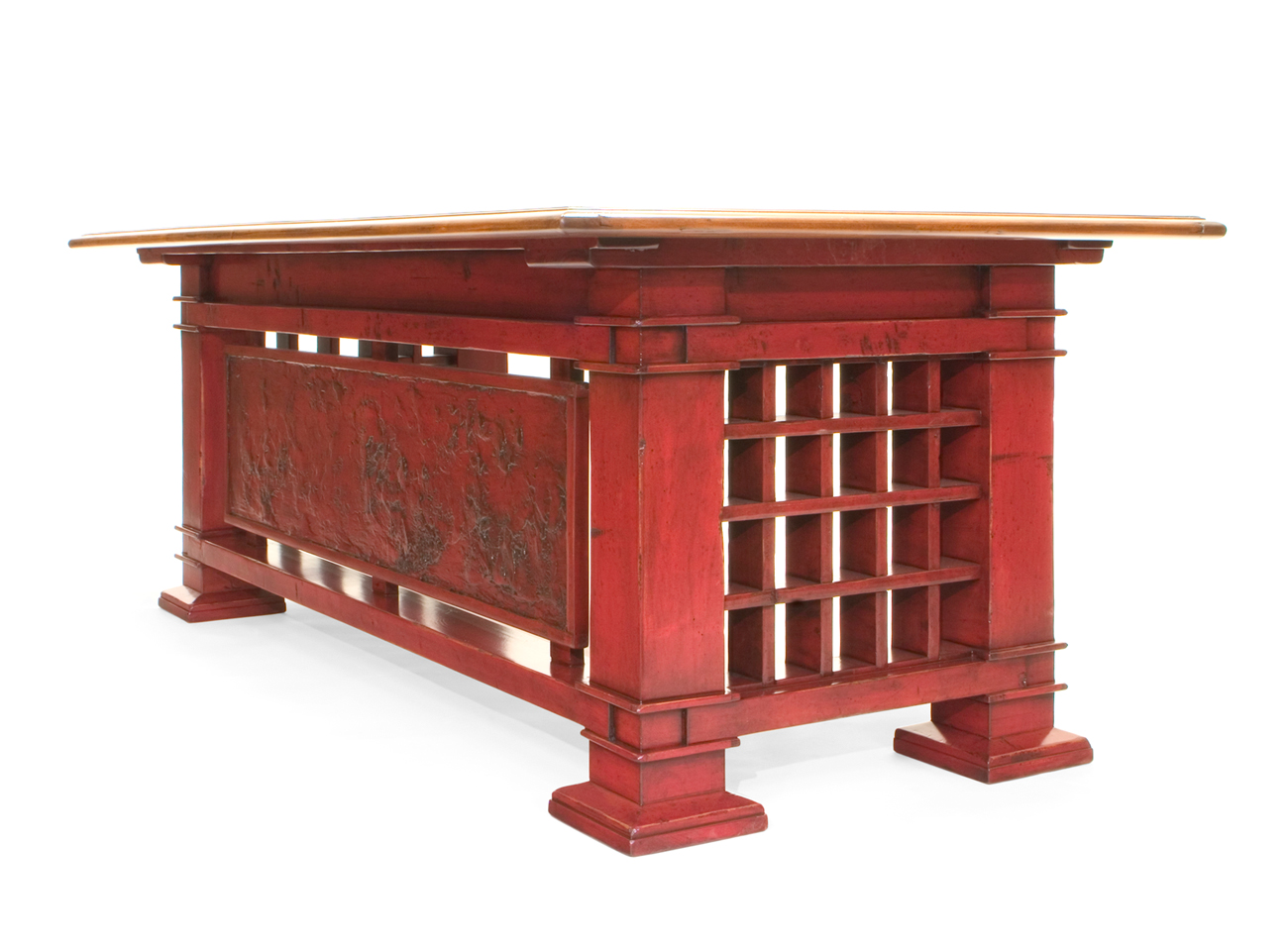 Central Oregon Magazine, Winter 2011
Carving a Vision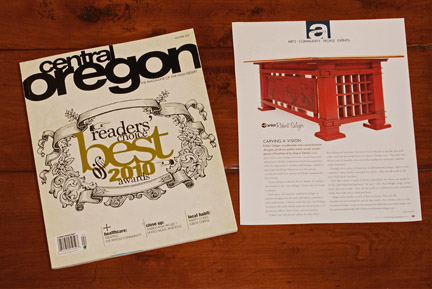 by Kim Hobbs
Central Oregon Magazine Winter 2011
Robert Seliger, woodworker and custom furniture designer, produces quality, hand-carved, artistic pieces of furniture at his shop in Tumalo. Each piece showcases Seliger's love for curved lines and attention to detail, tendencies which are a product of his background in architectural design, cabinetry and home building. However, it is the actual woodwork itself that speaks of Seliger's passion for his artwork.
"I have always worked with my hands. It's what I was meant to do," says Seliger. "Every piece I create is unique."
Each piece of furniture crafted by Seliger is custom designed to fit each individual customer's style and desires. Clients work directly with Seliger to ensure the style, finish and size of each piece of furniture reflects their home and personality.
"I don't put out prices, colors or sizes when describing my furniture, because if you indicate a specific size and color, you lose the uniqueness of a piece," Seliger says. "You also lose 90 percent of clientele who are in the market for authentic custom-made furniture."
Though every piece of furniture is different and unique, there is one common characteristic amongst his chairs—they are all made to fit each individual customer.
"Just like a shoe is made to fit the individuals, my chairs are made to fit the individual buying them," he says. "The chair height, angle of the back, the arm height—they all are made to conform to each customer's body."
Seliger takes pride in each of his creations. They area all interpretations of what he sees in the world—his visions come to life.