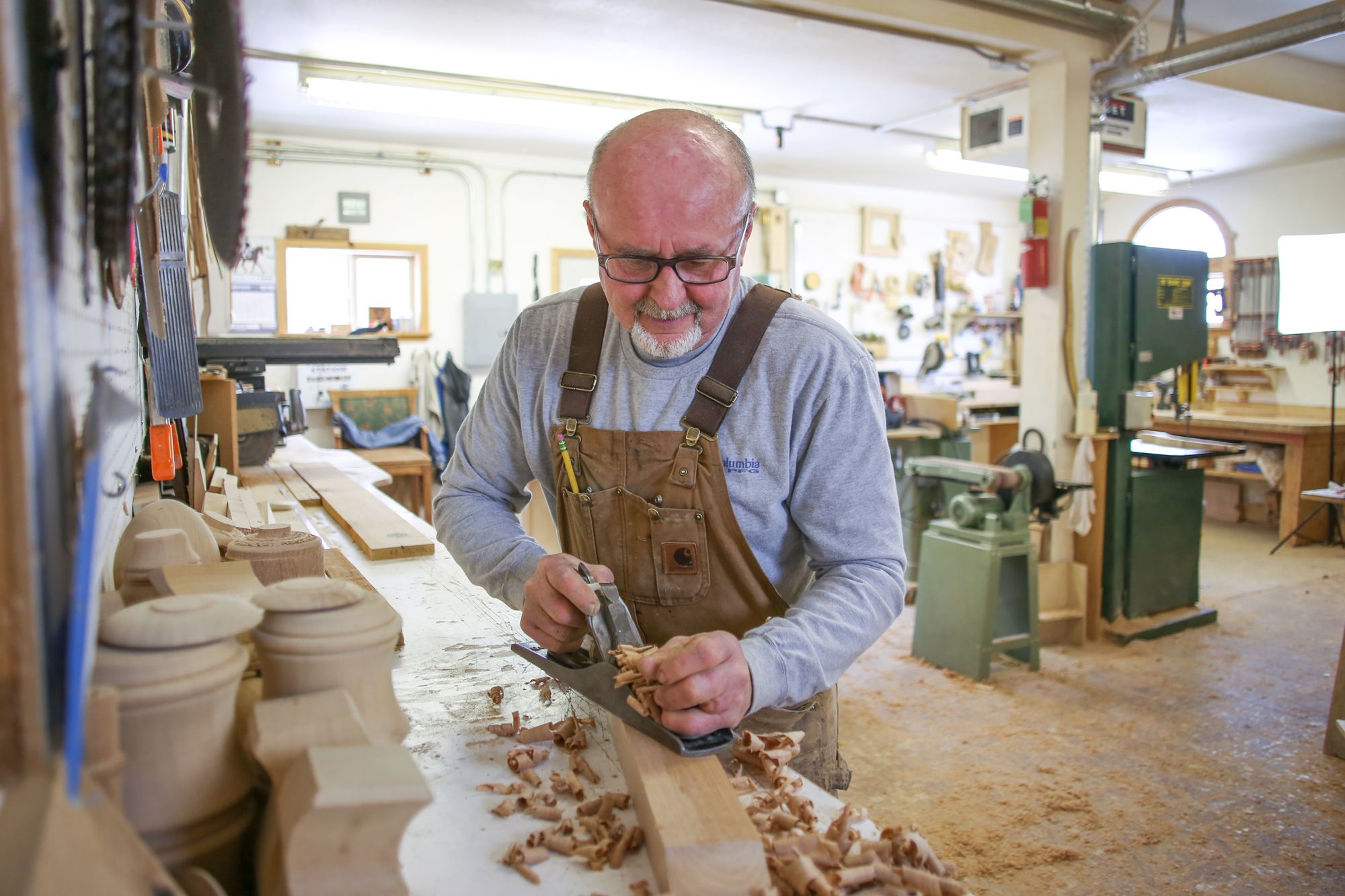 Bend Living Magazine, Sep/Oct 2007
Robert Seliger Custom Furniture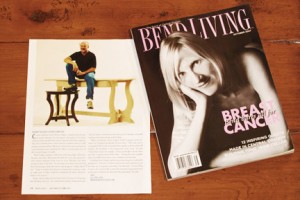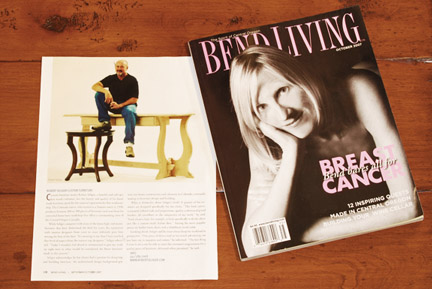 Custom-furniture maker Robert Seliger, a humble and soft-spoken wood craftsman, lets the beauty and quality of his handmade furniture speak for his national reputation for fine workmanship. The Colorado native, who moved to a Tumalo ranch in 1990, produces between 200 to 300 pieces of furniture each year from his converted horse-barn workshop that offers a commanding view of the Central Oregon Cascades.
While Seliger competes with some of the finest high-end manufacturers that have dominated the field for years, his reputation with interior designers from coast to coast definitely puts him among the best of the best.
"It's amazing to me that I have reached that level of respect from the nation's top designers," Seliger admitted. "Today I wouldn't feel afraid or embarrassed to put my work up right next to what would be considered the finest furniture made in the country."
Seliger acknowledges he has always had a passion for designing and building furniture. An architectural design background got him into home construction and cabinetry in Colorado, eventually leading to furniture design and building.
What is distinctive about Seliger's work? A quarter of his creations are designed specifically for the client. "The bold curves, constantly refined scale and proportions,quality craftsmanship and finishes, all contribute to the uniqueness of my work," he said. "Each client's chair, for example, is built specifically to fit the client just like a custom-made Italian shoe." Among his more popular pieces are ladder-back chairs and a whalebone trestle table.