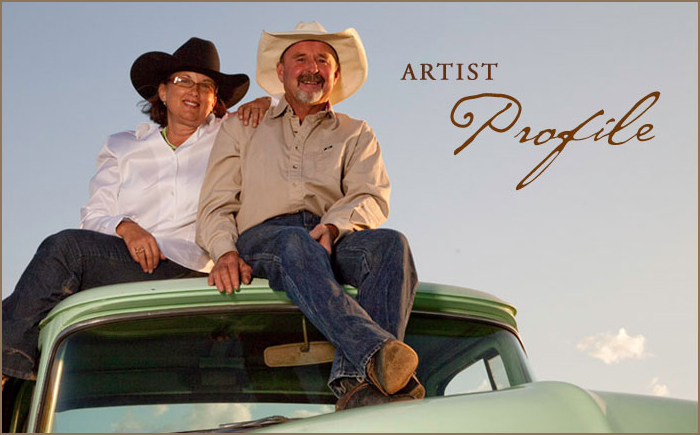 Robert Seliger has been building gorgeous and intricate pieces of furniture since the mid-1980's. He moved to Bend Oregon in 1990, with his wife Kathy, kids, and many animals.
Originally from Colorado, Seliger's long history with arts began at an early age with numerous national awards. He went on to pursue architecture in college and continued to tune his talents in woodworking workshops with Sam Maloof at the Anderson Ranch Arts Center in Aspen, Colorado.
He draws most of his inspiration from visions and dreams. This is the true significance of his work that really sets it apart from traditional furniture makers. He is an artist and master woodworker with an architectural background.
Robert Seliger won 1st place in the 2015 WDC Woodworking with his "War Vest" table and has since seen his work thrust into the national spotlight. The design for the table came through a dream. He saw a Native American chief going into battle and a war vest fastened upon the warrior's chest.
Today, Seliger crafts complex pieces of furniture out of his Tumalo studio, a converted 2 story horse barn. During the preliminary stages of furniture making, Seliger finds his designs by creating an artistic interpretation of a vision or an idea proposed by a client. Original hand drawn sketches follow these conceptualizations that are typically sent back and forth for revision and refinement 2-3 times. This process gives the client a very unique artistic involvement in the creation process.
Once the conceptual design has been worked out, traditional joinery techniques are used to forge beautiful works of art. When the building and sanding has been completed, a unique labor-intensive 8-12 step finish process is applied with hand painting of details and carvings performed by his wife Kathy also an accomplished artist. There is a deep emotional attachment to each piece and there is "definitely a piece of my heart and soul in my furniture".
Upon completion of the project Robert gifts the copyrighted, signed and framed final draft of the illustration to the client. These drawings will only continue to also grow in worth.
Interested parties should contact Robert.
541-389-7068 – info@robertseliger.com